Engaged Communities Canada Society (ECCS) started as a grassroots effort in 2013 to eliminate the socio-economic barriers that prevent youth from participating in sports and in their communities. Over the subsequent years the free programming we were offering began to accommodate the ongoing needs that we were present in community. What was solely athletics driven now grew to include projects that addressed multiple challenges that communities were facing.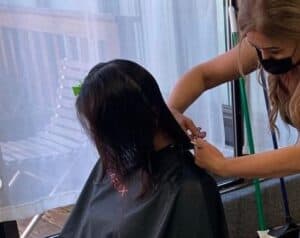 Today ECCS is a registered non-profit organization whose initiatives work to address the systemic gaps that exist for underserved communities across British Columbia's Lower Mainland region in accessing equitable solutions to complex health, social, and economic challenges. Our efforts are delivered to our community's most vulnerable and underserved groups such as; IBPoC populations, those who are homeless or at risk of homelessness, children and youth, and individuals experiencing challenges related to socioeconomic factors and substance use.
Our services are provided at no cost to eliminate the financial barriers associated with accessing such programming. Our primary activities include the delivery of food, personal hygiene services and supplies, health education and resources (including overdose prevention, mobile health unit, and COVID-19 response), youth programming (academic assistance, mentorship, athletics, and outdoor adventures), and extreme weather response supports (cooling stations and warming centres) to communities in greatest need. We also provide young adults with opportunities to work alongside youth in a manner that supports their academic and professional pursuits. Throughout our efforts, we strive to create a safe space for all community members to engage with unique and interesting programming so they can be empowered to build a better future for themselves and all community members.